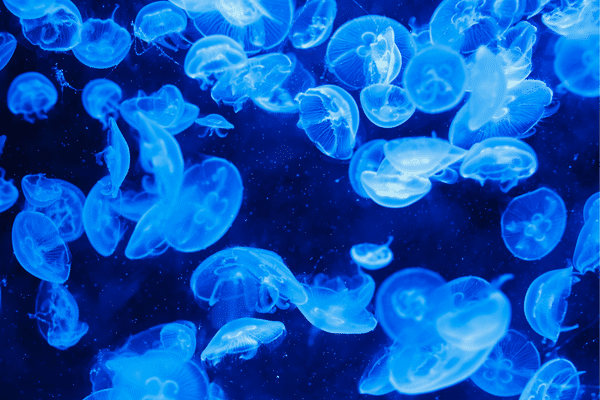 How not to waste your 90-day trial of Microsoft 365 E5
E5 is Microsoft 365's premium licence tier. It provides access to all Microsoft's best-in-class productivity apps, voice and analytical capabilities, but importantly it enables advanced Microsoft Defender security features, and the full spectrum of Microsoft compliance functionality, that many compliance and risk stakeholders in the organisation are unlikely to have had any exposure to.
Of course, all that premium functionality comes with a pretty steep price tag. Enough to make most cost-conscious organisations think very carefully before signing on. For many, E5's potential to displace 3rd party apps and consolidate the technology landscape into a single, integrated solution can make it well-worth the price tag. But that's not an easy conclusion to reach without doing some very specific in-context investigation.
Luckily, Microsoft understands this, and offers a self-activated 90-day E5 trial to enable organisations to do exactly that. The trouble is, without a predefined plan or roadmap, it's all too easy for those 90 days to flash by without revealing anything close to the full experience E5 has to offer.
So, what's the answer? How do you get the full E5 picture in just 90 days? We'd suggest following these steps to get your trial off to a running start.
Before activating your trial:
Prioritise high-value features for testing
To say E5 has a long list of features would be an understatement. Testing them all in 90-days would be a tall order for any business. That makes it important to prioritise the features most likely to deliver value within your context and risk profile, and centre your testing plan around these.
Identify existing security/risk solutions that E5 could replace
One of the ways E5 justifies its price tag is by replacing a number of (often costly) third-party solutions. It's valuable to know what these potentially replaceable solutions are before activating your trial so that you can compare functionality, confirm that your needs are covered by E5, and calculate the potential cost savings of offloading these third-party products.
Think through your most likely E5 adoption roadmap
Understanding what your E5 adoption roadmap might look like will also help focus your trial experience. Consider what steps will need to be taken to implement Microsoft Defender's capabilities, what your risk, security and compliance priorities are, and what the decommissioning process might look like for the redundant third-party apps identified in step two.
Gather your testing team
It's common for the IT department to take the lead in testing E5's features and functionality. This tends to give a very limited overview of the technology's true potential. With such a broad spectrum of identity, security and compliance features, you really need a multi-disciplinary team to take full advantage of your chance to explore E5. We suggest enlisting stakeholders from IT, compliance/risk and business, to enable a cross-the-board analysis of E5's potential business value.

During your trial:
Engage with business stakeholders
The importance of engaging with internal risk and compliance teams to explore the compliance and information governance capabilities of E5 is fairly obvious. More easily overlooked, however, is the potential to use this trial period to get buy-in from the business side by demonstrating the analysis, reporting and progress scoring against compliance and risk initiatives.


In our experience, this is best achieved by enabling user profiles that give business users a first-hand view of Compliance Centre's capabilities, and Compliance Manager's potential for demonstrating compliance to a regulator.

Explore E5's ability to support your people and processes
It's easy to get swept up in E5's game-changing technology, but don't forget to test out its potential to support your people and compliance processes as well. The most robust corporate compliance strategy is built on a foundation of compliance culture, and E5 offers a surprising amount of support for this organisational mindset shift.
Put E5's telemetry to work
E5's telemetry is one of its most powerful features, enabling organisations to not just manage risk, but also identify it to begin with.You'll get full access to this telemetry during your trial. We strongly recommend putting it to immediate use to identify your organisation's specific vulnerabilities, including sensitive information types, locations, and protections, and other opportunities to improve your risk profile.

This can have far-reaching impact on your future compliance and security strategies, regardless of whether or not you choose to move forward with an E5 subscription.
After your trial:
Take advantage of trial insights
If you've made full use of your E5 trial, you'll no doubt be left with a list of immediate actions you can take to reduce your risk using features you already have available. You should also have enough insight to start developing a compliance programme to follow if/when you're ready to move forward with your E5 licence upgrade.
Build your business case
Insights into your current risk profile can also be a valuable starting point from which to build a compelling business case for an E5 upgrade. It may not be easy to quantify the costs associated with data breach or non-compliance, but these contribute significantly to E5's business value nonetheless.
We can help!
Used to its fullest, Microsoft's 90-day E5 trial is an invaluable opportunity – not just to assess E5's potential within your context, but also gain actionable insights into your current risk and compliance profile.
Tapping into that potential takes a fair amount of experience and planning, however – not to mention a multidisciplinary skillset. Having support from an experienced partner like Cloud Essentials can help you achieve your optimal E5 trial experience, exploring all the critical insights and touchpoints to accurately inform your licence decisions – and reap some instant rewards.