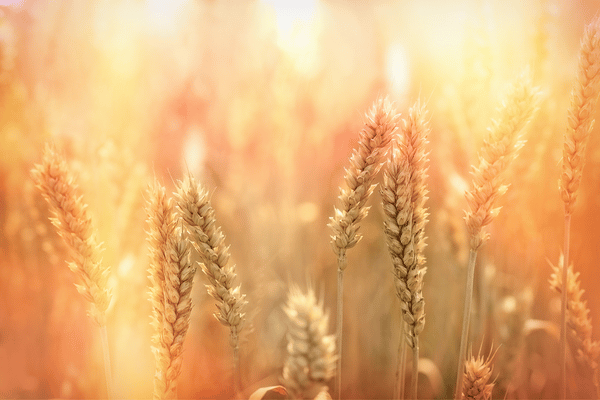 How to choose a cloud backup solution – Cloud Essentials' guide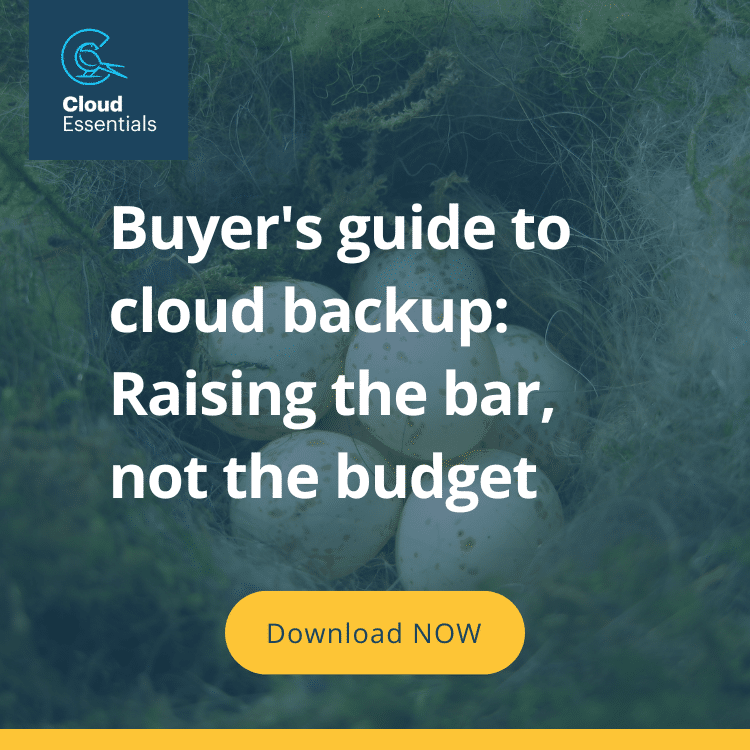 Every business needs a cloud backup solution, but selecting the right one isn't always easy – particularly when there are seemingly infinite vendors to choose from.
Complications like legacy platforms, multi-cloud environments and evolving business needs only add to the confusion – as does the convergence of retention management and recovery in many Microsoft 365-focussed solutions.
If you, like many decision-makers, have found yourself wondering where backup and archiving even fit in anymore, you're not alone. There is also widespread confusion over what Microsoft provides, natively, and where third-party solutions have a role to play.
We get it: the last thing you want is to make a decision only to find yourself boxed-in as your content strategy evolves in the years to come.
Our suggestion? Start by working through these critical considerations to start separating the wheat from the chaff.
Cost
Legacy solutions are a lot of things, but cost-efficient isn't usually one of them. Moving to SaaS backup and archiving (yes, you need both – here's why) is a great opportunity to save.
The right solution should bring your total, combined cost of backup and archiving down by a significant margin. If that's not the case, you may want to keep exploring your options.
Recovery goals
There are two very important aspects to consider when defining your recovery goals (in order to gauge how well a specific solution can meet them).
The first is your Recovery Point Objective (RPO). This should specify how recent (and therefore frequent) your backup needs to be, and what level of granularity you need when restoring your content. Keep in mind: being able to restore critical content at document level without affecting the rest of your system is invaluable, particularly within an Office 365 data protection plan.
Pro tip: Having multiple tiers of data with their own RPOs can be a very efficient way to adequately protect all your content while ensuring the most critical data can be restored to a more recent point in time.
The second half of the recovery equation is your Recovery Time Objective (RTO). This specifies how quickly you need to be able to restore your content. Many solutions include RTO timeframes in their SLAs. Understanding your own requirements will make it much easier to identify if and when a solution's RTO falls short of your needs.
Pro tip: Just like RPOs, RTO needs can vary by content type, user and/or department. A solution that enables you to accommodate these variances with a tiered system can be extremely useful.
Content Fidelity
It's important that your chosen backup solution is able to not just restore your content to its original location, but also restore its version history and metadata. This is vital for the preservation of any data classification system, enabling you to meet your SLAs.
Ease of use
Unless you enjoy wasting valuable IT resources on backup administration, you're going to want to ensure your solution is as easy to use as possible. The more intuitive management restores are, the better. Bonus points if users can perform facilitated self-restores.
Pro tip: Solutions that have evolved from IaaS foundations are often complicated by legacy architecture that gets in the way of restore simplicity. "Umbrella" brands, comprising a mashup of technologies, are also usually more complicated than other solutions. In our experience, no "centralised dashboard" has been able to fully overcome the challenges of a disjointed/non-unified underlying solution.
AvePoint has been a SaaS platform from the very beginning. It offers a built-in Virtual Assistant for security-trimmed end-user restores within Teams and has the most granular restore capability for Office 365 in the market.
Credibility
Choosing a backup solution is a struggle every business has faced at one point or another. If you can, getting first-hand feedback from peers on what has and hasn't worked for them can be really useful in narrowing down your options and excluding the fly-by-nights.
Remember to pay close attention to any reference to support services. You really want a backup vendor who will have your back in a crisis. For us, it's a big red flag when a vendor expects you to pay your way up multiple product tiers in order to access top-level support. Backup revolves around reactive/urgent situations – you need to be confident that you can get the help you need when you need it.
It's also worthwhile checking out the latest awards and analyses by industry researchers and consultants like Gartner and Forrester. They've done some valuable Investigations into various backup technologies and customer experiences and their recommendations on vendors carry a lot of weight.
AvePoint is the 3rd-largest Microsoft ISV partner, globally. It was recognised as a leader in the Forrester New Wave: SaaS Application Data Protection and offers a $1million ransomware recovery warranty. That's some pretty rock-solid credibility and one more reason why we're big AvePoint fans.
Future-proofing
Your business is changing. The market is changing. Technology is changing. Any lasting backup solution needs to demonstrate its ability to change right alongside you.
That means finding a vendor who consistently responds to market demands and a solution that accommodates changes in everything from storage capacity to an ever-expanding variety of workloads across a multi-cloud presence.
Pro tip: Having a clear understanding of the backup coverage you need can be useful when negotiating a deal with your vendor. Depending on your requirements, it may be possible to secure multi-year price locks, or get additional cloud platforms bundled in.
AvePoint's backup coverage includes Office 365 and all Office 365 critical services such as SharePoint, Teams, Project, Exchange, Groups, OneDrive, Teams Chat, Public Folders and Yammer. It can also be extended to cover backups for Azure, including file shares, AD, VMs, Dynamics, Salesforce and Power Apps like Power BI.
Security
When you leverage a SaaS solution, you're essentially inheriting that vendor's commitment to organisational security. Certifications and standards like ISO 27001 are important indicators that a SaaS vendor is fully committed to the security of their solutions – and your security by proxy.
Compliance
Compliance has become a hot topic since the promulgation of regulations like GDPR. Many backup solutions market their compliance capabilities, but the devil is often in the details.
We highly recommend asking to see first-hand how requirements like "right to be forgotten" requests are handled. You'll also want to confirm your chosen solution aligns with any other compliance requirements/policies you may have, such as sensitivity labelling and legal holds.
If you have specific data residency requirements, you'll also need to check that your solution supports multi-geographic provisioning and storage of data at rest in the geo-locations of your choice.
eDiscovery
Backup is a critical platform for eDiscovery, and the right backup solution can become a powerful tool in your eDiscovery armoury. The wrong solution, on the other hand, can cripple your efforts with painfully low performance and pitiful – or even non-existent – search capabilities.
We can help
Too many considerations, not enough time? We get it. Choosing and implementing the right backup solution can be a daunting – and potentially risky – prospect.
Let us help you define your backup requirements, weigh up potential solutions, and deploy the best-fit technology to maximise your Microsoft ROI while meeting your precise organisational needs.