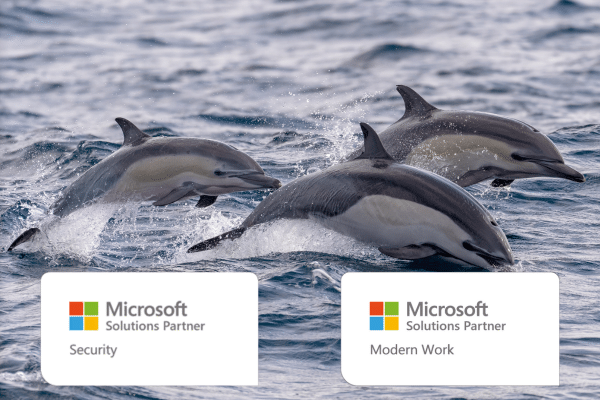 Cloud Essentials awarded Microsoft Solutions Partner designations
We are very proud to announce that we have been awarded Microsoft's Solutions Partner designations for Security and Modern Work. Microsoft demands Solutions Partners to demonstrate performance, skilling and customer success criteria. As a Solutions Partner for Modern Work, we have demonstrated our capability to help our clients boost their productivity and make the shift to hybrid work using Microsoft 365. The Security designation demonstrates our experience and expertise helping clients to safeguard their organisation with integrated security, compliance and identity solutions.
It's a testament to our highly skilled and hardworking staff and the relationships we've built with our clients over the years that we have achieved these Solutions Partner designations.

George Amoils, Co-Founder – Cloud Essentials
The rigorous process to achieve these designations required Cloud Essentials' team to complete hours of specialist training, as well as gathering feedback and reviews from client projects.
We're pleased to continue to build on our experience and knowledge helping our clients to migrate to and mature into Microsoft 365 in the cloud. The continually evolving ecosystem and dedication of Microsoft to be at the cutting edge of technological advances constantly excites us and offers our clients the best place to collaborate, maximise opportunities and minimise risk.

Chris Hathaway, Co-Founder – Cloud Essentials
We look forward to continue to develop our relationship with Microsoft in the future.
Cloud Essentials' Solutions Partner status identifies them as a Microsoft partner committed to training, accreditation and driving customer usage. It's testament to the passion they bring to their specialist area and proven track record in delivering successful adoption of Microsoft solutions.

Ann Winter, Microsoft Partner Development Manager, Security