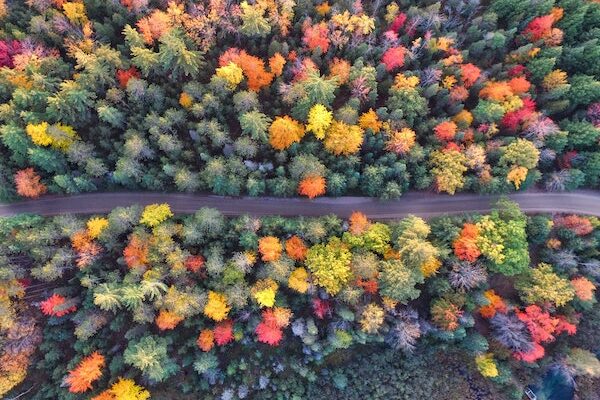 Our top tips on Office 365 tenant migration tools
Using the right tools can make or break a tenant-to-tenant migration, but it's difficult to predict what you're going to need if you haven't been down this road before.
To help narrow your options, here's our list of essential capabilities, and a few notes on areas where even the best technology tends to fall short.
Pre-migration functionality
Assessment & Discovery 
You can't safely migrate anything if you don't understand what it is, where it lives, and how it interacts with its broader environment. That makes mapping your source environment a vital step before any migration.  
Data mapping is essential for maintaining compliance when dealing with sensitive information, but is also useful for workloads like SharePoint and Microsoft Teams which often benefit from a bit of pre-migration tidying up and/or restructuring.
Possible shortfalls
Interpreting the results of environmental mapping/discovery can take some experience and skill. This is particularly true if you're trying to use the information to pinpoint potential migration complications, find opportunities to streamline your source tenant pre-migration, or improve your target environment moving forward.  
(This is one of the main reasons we advise partnering with an experienced professional during the planning phase of a tenant-to-tenant migration, even if you intend to handle the rest of the migration in-house.) 
General migration functionality
Automation
You'd have to look pretty hard to find a vendor whose tenant-to-tenant migration tools didn't offer automation these days. You definitely wouldn't want to go without it, but what does automation actually entail?
In most cases, automation simply means triggering your preconfigured actions on schedule, reporting on progress and flagging any errors.
Possible shortfalls
The most critical part of a tenant-to-tenant migration isn't actually the migration itself. It's all the preparation that takes place before you move your first workload from A to B. Preparing the source and the target tenant, planning a logical breakdown and migration sequence, conducting pilots to iron out any wrinkles – this is the stuff that defines a migration's success and none of it can be automated.
Migration of all workloads
There are a lot of specialist tools designed to migrate specific workloads between tenants. That worked well when migrations happened in silos in the good-old on-premises days, but creates far too many headaches when you're migrating per user group rather than per workload (current best practice for cloud tenant-to-tenant migrations).
Because of this, you really want to be using a tool that can handle most, if not all, of your workloads. And we don't just mean Office 365 workloads, either – most organisations have at least a few third-party solutions handling things like email archives to migrate as well. 
Possible shortfalls 
The settings and controls that keep workloads secure, functioning and compliant also need to be aligned between tenants as part of the migration. This can be a particularly thorny challenge when third party security platforms are involved, and is not typically handled by off-the-shelf migration solutions.
Dashboards and reporting
Whether you're running pilot migrations to test the waters, or starting to move key user groups, knowing what's happening, when (and what's going wrong) is absolutely essential. That makes a good dashboard with effective reporting a must-have for any migration.
Possible shortfalls
Even the best dashboard is unlikely to provide visibility into every moving part of your migration, particularly if you're dealing with third-party workloads. Knowing what's happening is also only half the battle – having a solid strategy in place for who and what goes where and when is equally, if not more, important.
Dashboards are also great at flagging problems, but not so good at helping you solve them. This is one of those areas DIY migrations often hit a brick wall, especially in Pilot phases where 90% of your failings will play out. You just can't beat the experience, knowledge and ability to escalate issues with Microsoft that a certified Microsoft partner brings to the table if things go wrong. 
Phased migration capabilities
A "Big-Bang" migration – where the move from source to target tenant is completed in one go – is a risky approach for all but the simplest tenant-to-tenant migrations. Unless there are unavoidable reasons not to, we highly recommend opting for a solution that allows for a phased tenant-to-tenant migration instead.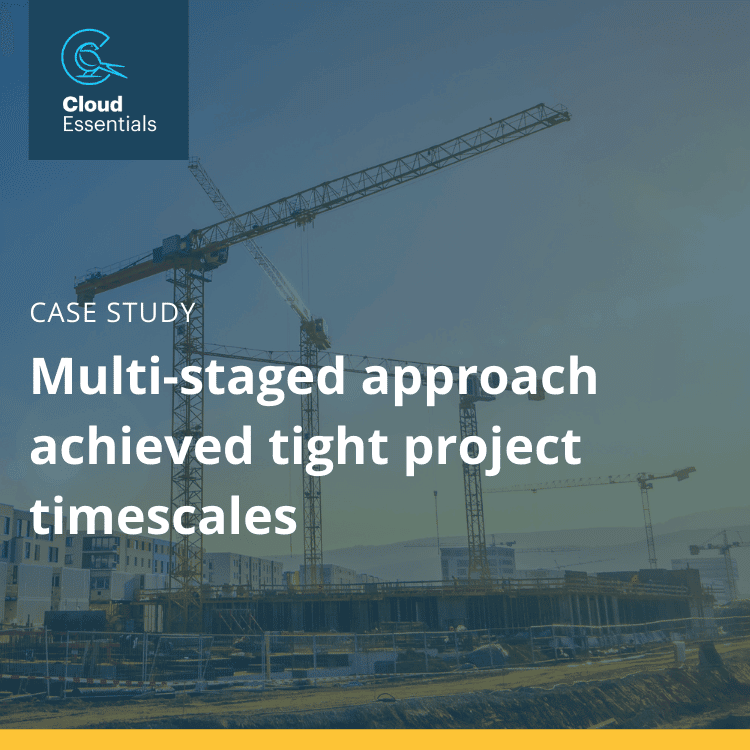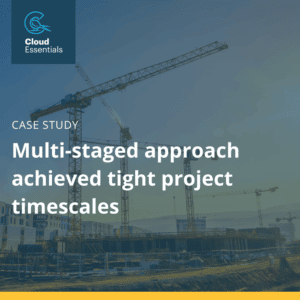 Possible shortfalls
Phased migrations have a lower risk of catastrophic complications, but they need to be very carefully managed to maintain continuity and avoid user disruptions. No tool can help plan migration batches, guide users or manage their expectations to keep things running smoothly. Only experience – or very careful forethought – can do that for you. 
Workload-specific functionality
We won't go into too much detail on workload-specific functionality in this article, but rest assured, these features will make your life a lot easier during your tenant-to-tenant migration. 
Address rewriting 
Outlook profile updates 
Batch filtering
Directory synchronisation
Deployment of Azure Active Directory B2B
Password synchronisation
Active Directory Migration 
Domain co-existence
Don't forget security! Make sure your tenant-to-tenant migration tools have the appropriate security certification.
Ask Cloud Essentials
Still not sure where to start? Get in touch and we can you help you unravel the complexities of your specific environment.