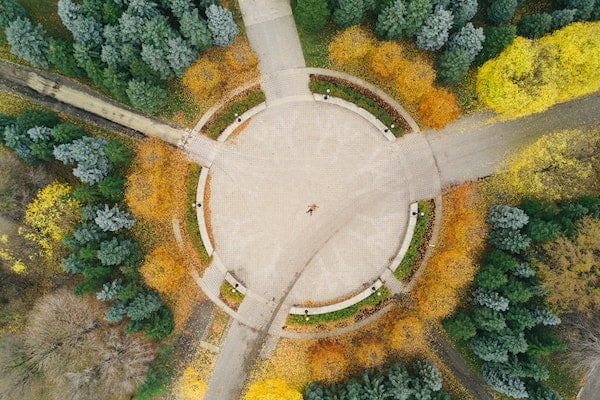 What should your tenant to tenant migration next steps look like?
Ideally, a tenant-to-tenant migration is planned well in advance and executed strategically to derive maximum value from the features and functionality deployed on the new tenant. Unfortunately, time is a scarce commodity during most tenant-to-tenant migrations and prioritising speed over comprehensive planning leaves many opportunities untapped. Thankfully, the end of your tenant-to-tenant migration or an Office 365 migration doesn't have to signal a slowdown in your advancement of the tenant. Here are some of the biggest opportunities and key tenant migration next steps to enhance your cloud environment and increase your competitiveness after your essential tenant-to-tenant migration is complete.
Tenant migration next steps:
Improve security and governance
Security and governance may not be the flashiest area to dive into post-migration, but it can unlock a huge amount of value when handled correctly.
In addition to the obvious protection and compliance benefits, progressing up the stack of Microsoft's more advanced security and governance features (like Advanced Threat Protection and Mobile Device Management – find out more here) can also replace expensive third-party services, reducing costs by a substantial degree.
NB: just because there are opportunities to improve security and governance post-migration doesn't mean you can overlook these elements in your pre-migration planning. If anything, getting security and governance right from the start of your tenant-to-tenant migration will put you in a far better position to tap into further benefits down the line. To find out more about laying the right foundations, get in touch with a Cloud Essentials migration expert.
Maximise Microsoft licence usage
Post-migration is the perfect time to review your Microsoft licensing. You may find you're paying top dollar in certain areas and can safely drop to a less expensive tier. You may find that a higher license tier will deliver better overall business value. You may even find that you're not using half the functionality available to you, and could be getting much more bang for your buck with minimal extra effort.
Whatever the situation, the key to getting maximum value from your licensing lies in understanding what's available within each license package and how that relates to your specific operational, regulatory and governance requirements. This can be a complicated process and is an area in which an experienced Microsoft partner can add a lot of value.
Offload unnecessary applications
Assuming your new tenant has been intelligently deployed and your Microsoft licensing is on point, chances are you're going to be able to offload a number of redundant third-party apps (particularly in areas like threat protection and mobile device management).
Post-migration next steps could be to move any remaining on-premises workloads into your Microsoft ecosystem. Consolidated environments are usually less costly, easier to protect and manage, and offer excellent opportunities to extract additional value with exciting tools like Microsoft Viva.
Migrate your Active Directory
We get it: migrating an active directory is a big undertaking with a lot of potential pitfalls. As a result, a lot of organisations prefer not to include it in their initial tenant-to-tenant migration.
It's important not to neglect your AD migration indefinitely, however – unless you want to end up using unsupported versions of outdated software and risking major security issues, compliance failures and even downtime.
Once the tenant-to-tenant or Office 365 migration dust has settled, we strongly recommend taking the next step to plan a strategic AD migration that consolidates and optimally restructures your active directory to take full advantage of Microsoft's considerable new features and functionality.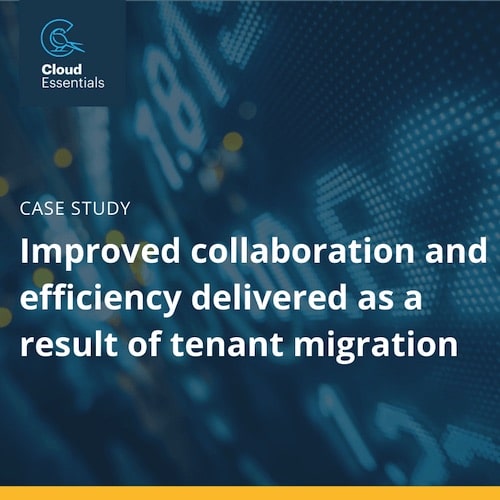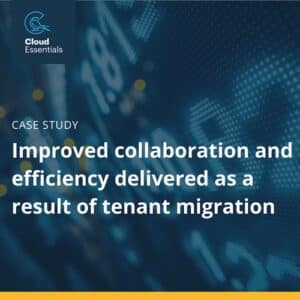 Enhance collaboration
Bringing multiple Teams and/or SharePoint deployments together during a tenant-to-tenant migration can create some less-than-optimal end results. To improve user experience, enhance collaborative capabilities and remove any sneaky security, governance or compliance shortfalls that may have crept in, we highly recommend adding a review of Teams and SharePoint governance to your tenant migration next steps.
Put your content to work
With all your content under one roof, it becomes much easier to extract additional value from it using tools like the recently launched Microsoft Viva Topics.
Microsoft Viva Topics leverages AI and the Microsoft Graph to automatically discover content and expertise within your organisation and uses it to compile a kind of "wiki" of company knowledge. This is organised into logical topics and made available to users within the apps they use on a daily basis, enabling them to tap into institutional knowledge as and when they need it, from wherever they are.
Read: Turning content into knowledge with Microsoft Viva Topics.
Accelerate your cloud journey
The post-migration landscape is ripe with opportunities to accelerate your cloud journey, but knowing which areas to focus on and how to maximise your benefits isn't always easy. For expert advice on tenant migration next steps and strategic optimisations that deliver tangible business value, get in touch with a Cloud Essentials expert today.