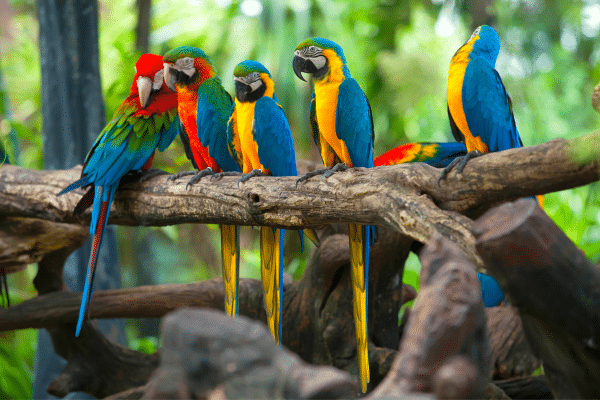 Meet Microsoft 365 Copilot
Since the launch of OpenAI's ChatGPT in November last year, AI has rocketed to the forefront of public consciousness. Microsoft wasted no time in embracing this technology for the benefit of its users, unveiling Microsoft 365 Copilot less than four months later.
Microsoft 365 Copilot, which leverages OpenAI's ChatGPT technology, was released to 20 enterprise customers for early testing in March 2023. The response was overwhelmingly positive, and Microsoft extended the early access programme (by invitation only) to a total of 600 customers as of May.
While official dates are still under wraps, rumour suggests Microsoft 365 Copilot may be released for general access before the end of 2023. We are extremely excited to help our customers tap into the ground-breaking potential of this new technology. In the meantime, however, let's take a look at what Copilot is, how it works, and what it promises as the new frontier of workplace productivity.
What is Microsoft 365 Copilot?
Microsoft 365 Copilot is to Microsoft 365 what ChatGPT is to the internet… and then some. It combines the power of large language models (LLMs) with content and context from the Microsoft Graph (emails, documents, meetings, chats, calendars etc.) and Microsoft Apps to enable users to complete complex tasks using nothing more than written prompts.
Copilot is embedded into all the major Microsoft apps, including Word, Excel, PowerPoint, Outlook, Teams etc. It's also accessible via Business Chat, where users can input natural language prompts to surface information and insights from across the organisation, or issue instructions to be actioned in any of the Microsoft apps.
What can Microsoft 365 Copilot do?
Jumpstart the creative process
With a simple prompt, Copilot can draw on content from across a business to generate a first draft of a document (in Word), conversation (in Teams or Outlook) or a presentation (in PowerPoint). The results may not be perfect out the gate, but are a great way to overcome "blank page paralysis" and get the creative juices flowing in the right direction.
Unlock productivity
Copilot can also improve productivity by helping users digest information more efficiently and leverage the full power of the apps they use. Examples include summarising long email threads and drafting suggested replies in Outlook; summarising key discussion points, opinions and actionable items (in real time) in Teams Meetings; and automating repetitive tasks and the creation of chatbots in Power Platform.
Copilot is also able to work across apps. For example, translating a document into a slideshow or vice versa. This makes it possible for users to leverage content across a wider variety of use cases with minimal (if any) additional effort.
Harness institutional knowledge
Using Copilot via Business Chat makes it much easier for users to quickly surface relevant information and insights from across the entire business. This not only saves on search times, it also helps to keep information flowing freely across the organisation, ensuring valuable institutional knowledge is put to use where it can have the greatest benefit.
Level up skills
Copilot makes it easier for users to tap into the full spectrum of their app's capabilities by removing the need for them to know the specific commands. Instead, they can use natural language prompts to instruct Copilot on their desired outcomes, letting AI translate their requirements into the optimal command chains.
How does Copilot affect security and privacy?
If you've been reading this and wondering what compliance hell Microsoft 365 Copilot is going to unleash, you can breathe easy. As an integrated part of Microsoft 365, Copilot automatically inherits all the same security, compliance and privacy controls that protect the rest of your Microsoft estate.
Copilot LLMs are not trained on your tenant data or prompts, removing this as a potential data leak channel. Permissions models ensure Copilot never presents information to groups or individuals who lack the necessary clearance, further preventing the opportunity for data leaks and maintaining robust and defensible security.
How do we get on board?
For now, Microsoft 365 Copilot is on limited release to select test users, only. But that doesn't mean there's nothing you can do to prepare for its public debut.
If you're considering Copilot and where to start, take a look at our webinar Your runway to launching Microsoft 365 Copilot