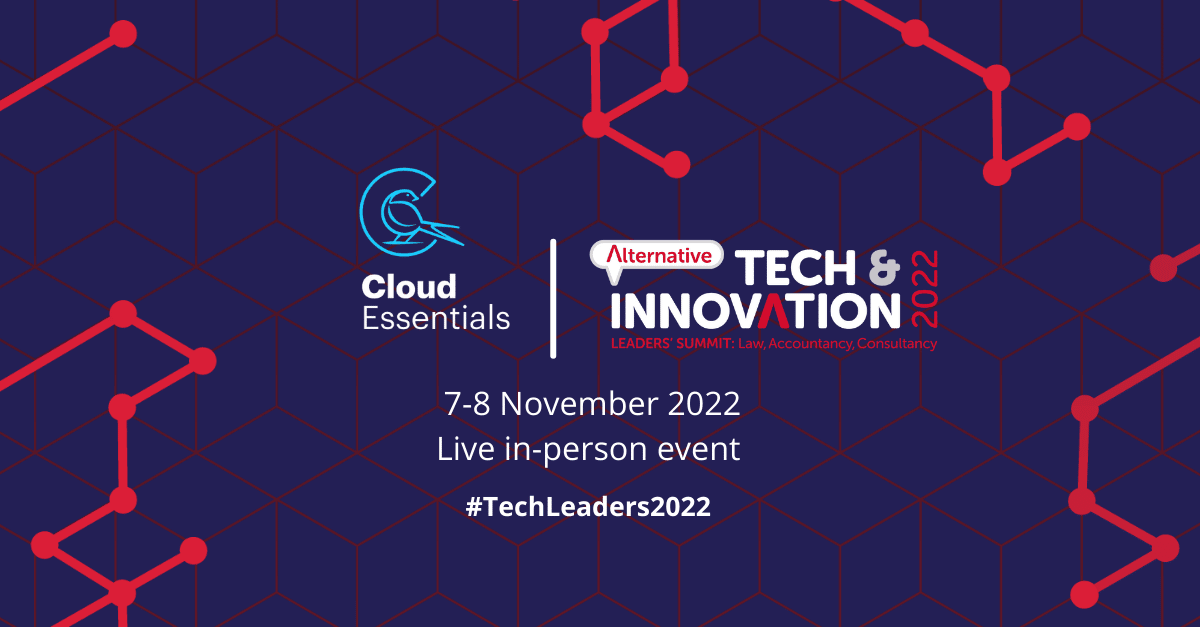 Proud sponsors of the Alternative Tech and Innovation Leaders' Summit 7-8 November
We're delighted to be joining the debate at what promises to be a thought-provoking event.
Welcoming CIOs, CTOs, Heads of Innovation, Heads of Transformation or Heads of IT in legal and professional services firms to share their experiences, the event is a forum for strategy development and sharing best practice. Covering innovation and digital transformation, and tech's place in all aspects of the world of work, we're looking forward to contributing our experiences helping clients with their content management challenges within the Microsoft 365 environment.
The full event programme can be found here: https://www.alternativeevents.co.uk/tech-innovation
Cloud Essentials will be hosting a roundtable at the event. We're very grateful to our client, Cliffe Dekker Hofmeyr, for agreeing to share their inspirational case study:
Using Microsoft 365 as a springboard for innovation
Find out from knowledge management expert, Retha Beerman (Cliffe Dekker Hofmeyr) how she took her firm's vision for a social enterprise venture and successfully built "LawLab", using Microsoft 365 as its technology backbone. We'll discuss lessons learned; how this use of public cloud technology makes bringing initiatives to market cost effective and scalable, and debate how disruptive Microsoft may ultimately become in the world of traditional matter and document management. Come ready to explore your views on the part Microsoft 365 has played (or might play) in your vision for innovation, what the future of knowledge management looks like for you, and barriers that are holding you back.
If you work in the industry, there are still limited delegate places available. Click here for more information. https://www.alternativeevents.co.uk/tech-leaders-request-place