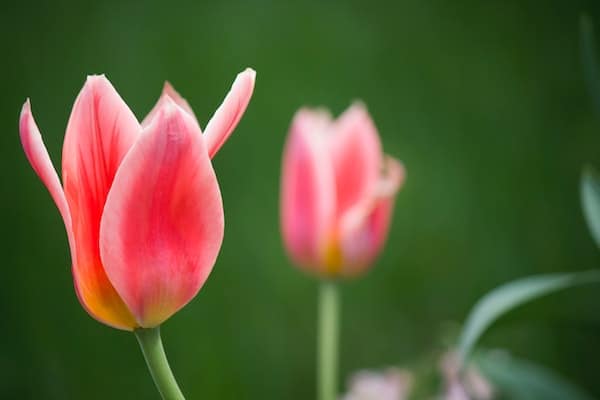 Turning content into knowledge with Microsoft Viva Topics
According to Microsoft's Jared Spataro, employees spend an average of seven weeks every year searching for, or recreating, information. We're willing to bet that figure gets even higher in remote work situations, where it's significantly more difficult to tap into an organisation's collective knowledge.
Just imagine how much more productive employees could be if an organisation's entire knowledge base was at their fingertips, producing the exact documents, conversations and contacts they needed at precisely the right time.
It may sound too good to be true, but this functionality is now very much a reality thanks to the newly launched Microsoft Viva Topics.
What is Microsoft Viva Topics?
Microsoft Viva Topics leverages AI and the Microsoft Graph to automatically discover content and expertise within an organisation, essentially creating a "wiki" of company knowledge, organised into logical topics based on subject matter.
This knowledge is then made available to employees in apps like Outlook, Teams and SharePoint by highlighting topic keywords within the content they are viewing. Hovering over a highlighted keyword will bring up a topic card displaying a summary of the relevant project/topic, details of any subject matter experts, and links to related documents and/or resources. Clicking through the topic card will bring up a more detailed topic page.
See Microsoft Viva Topics in action.
How are Topics created?
Topics are created automatically as Viva Topics scans the resources made available to it. These topics are continuously updated as new information is discovered, and become more precise over time as users interact with them and refine the resources and connections they contain.
Topics can also be created manually by managers and/or subject matter experts, to be further enriched by AI as and when relevant content or connections are discovered.
Viva Topics for knowledge preservation
There's nothing more frustrating than losing years of expert, hands-on institutional knowledge every time a key staff member moves on. Using Viva Topics, however, it's possible to retain much of this knowledge for future use.
Because Viva Topics enables users to ask subject matter experts direct questions, it often surfaces (and records) valuable business knowledge not found in more formal documentation. This, combined with the documents, conversations and other content created by experts as part of their normal workflow, builds a comprehensive, organised and searchable knowledge library that can outlast any employment contract.
Does Viva Topics only work within the Microsoft environment?
Like most Microsoft tools, Viva Topics takes a bit of configuration, but works almost effortlessly within the Microsoft ecosystem, integrating seamlessly with its content management tools, Office 365 apps, Teams and SharePoint.
Microsoft is far from the only source of information Viva Topics can leverage, however. There are already content connectors available that enable Viva Topics to integrate information from 130 other sources – and that number is growing.
Microsoft has also announced APIs in the pipeline that will enable customers to highlight topics and show topic cards in other third-party apps, soon.
What about security?
Of course, not all information held by an organisation is appropriate for general knowledge. To avoid sensitive information reaching the wrong eyes, Microsoft Viva Topics inherits the same security and compliance protections as the rest of the organisation's Microsoft 365 environment. That includes access permissions, retention labels, data sovereignty and information barriers – as long as those are properly deployed in the first place.
Specific restrictions can also be added to the scope and availability of topic information shared by Microsoft Viva Topics if necessary.
How to optimise Microsoft Viva Topics
We say this a lot, but planning really is the key to getting the most out of any new technology. Microsoft Viva Topics is no exception.
Much like Microsoft Teams, Viva Topics can quickly sprawl out of control if left to generate topics completely unchecked. Placing some limitations on scope can provide a much more targeted and effective user experience. We suggest putting some thought into the types and areas of knowledge you want to tap into, and configuring your topic discovery settings to include relevant sites only.
Regardless of whether you choose a targeted or organisation-wide discovery strategy, proper security and compliance protections are essential. We highly recommend conducting a Security Assessment prior to deploying Viva Topics to ensure you've got all the necessary bases covered.
It's also worth noting that, for the very best results, Viva Topics requires feedback and input from users. Putting together an administrative team to manage topic suggestions, refine and publish pages and manually create new topics where necessary really improves the user experience.
That said, the machine learning behind Viva Topics still takes some time to ramp up. Don't be put off if you're not getting the quality results you were hoping for days after launching the system. In a few weeks you'll really start to see the value of this remarkable knowledge-sharing tool.
We can help!
For decades we've helped our customers get tangible benefit from their content, so being part of the evolution of Microsoft Viva Topics enables us to combine our experience and AI skills to help you tap into this exciting functionality.
Not sure where to start with Microsoft Viva Topics? Never fear – Cloud Essentials can guide your organisation through every step of the adoption and deployment process, from planning all the way through to refining your end results.
As a certified Microsoft partner, we can ensure your Microsoft Viva Topics deployment is tailored for maximum potency, leverages the very best your licencing has to offer (as well as any third-party tools you need to tap into), and – importantly – conforms to all your security and compliance needs.
Don't underestimate the value of the institutional knowledge residing in your organisation's content. Contact us to find out more.