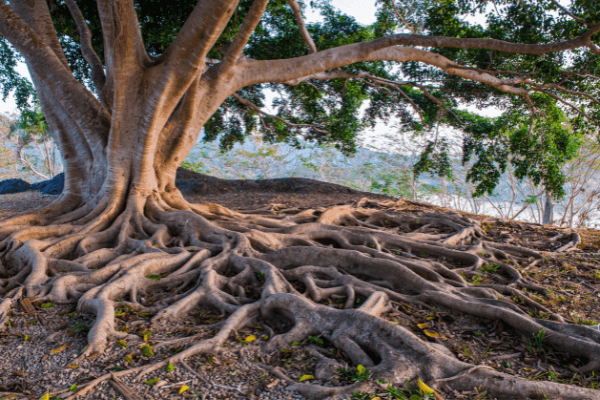 5 ways CoreView is changing the game for globally distributed businesses 
Having a globally distributed workforce can be a huge competitive advantage. It does come with a few challenges, though – particularly when sensitive data and significant staff turnover are par for your course.  
Thankfully, there are now some pretty powerful tools out there to manage these complex Microsoft 365 landscapes more effectively. Here are just a few of the game-changers you can expect from our current favourite: CoreView. 
Streamlined onboarding/offboarding 
In big organisations, even perfectly ordinary staff turnover rates can create huge administrative burdens. In industries with particularly high onboarding and offboarding requirements (often because of frequent acquisitions or divestitures) that burden can become perilously close to debilitating for IT. 
CoreView's ability to automate new user setup within Microsoft 365 – even across hybrid environments – makes a world of difference to this previously drawn-out process.  
It ensures new users are set up correctly, have the right permissions, and conform to corporate naming standards. That's not just a timesaver, it's also a useful way to reduce risk introduced through human error. 
Offboarding can also be automated to lighten the administrative load and streamline overheads through efficient reallocation of licences. 
Precision tenant management 
One of the trickiest parts of managing a large tenant is getting the right amount of visibility and control to the right people for administration purposes. CoreView extends Microsoft's native capabilities in this area by facilitating the creation of virtual tenants. 
Using multiple virtual tenants matched to your business needs, it's possible to restrict local IT admin users' access to specific virtual tenants only, without impinging on end-users' collaborative capabilities. This, together with CoreView's extension of Microsoft's native RBAC roles, enables just enough local control where you need it, with the global oversight to prevent unnecessary risk. 
Licence management that pays off 
Microsoft 365 licences don't come cheap, but keeping track of who has what, and managing licence cost centres, isn't easy in large and/or geographically diverse organisations. As a result, it's very common for there to be significant "fat" in licence spend that can be trimmed with the right visibility. 
CoreView makes this easy for incoming users by enabling the alignment of licence pools with business units. Templated user profiles can then be implemented to ensure individuals are allocated the correct licence level from the start. This reduces unnecessary licence spend by limiting the allocation of high-cost licences (e.g. E5) to only those users who genuinely need the advanced features and functionality they provide. 
But CoreView doesn't just make licence allocation easier for new users. It's also able to identify and reallocate unused licences left dormant by leavers. This is, admittedly, easier to do as part of automated offboarding workflows (we'll get to those in a bit). But a little bit of behind-the-scenes work can also generate automated reports on global licence usage and redundancies, helping you find and ensure every single licence you pay for is earning its keep. 
Effortless reporting 
CoreView's reporting capabilities aren't limited to licence usage, either. Reports can easily be generated across users, groups, Microsoft Teams, Exchange, OneDrive and more.  
These nifty little timesavers can even include automated alerts for potentially risky actions like changes to sensitivity labels. That can come in handy when protecting sensitive information and compliance is key. 
CoreView's reports can be scheduled to automatically send notification emails or even initiate remediation workflows – hello efficiency! They're kept for a minimum of a year, with the ability to extend this period indefinitely (as opposed to Microsoft's limited 90-day retention period for reports). 
Improved user adoption 
CoreView's reporting is also useful for highlighting features and functionality that aren't being fully leveraged by users. This enables the rollout of targeted education and awareness campaigns to drive better adoption – yet another way to get more value from your licencing. 
Looking for more game-changing solutions to the technology challenges of global businesses with distributed workforces? Get in touch with our experts for the inside scoop.