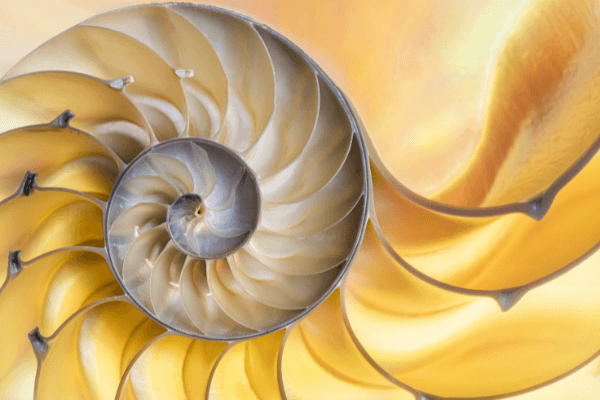 3 Retention benefits beyond compliance 
Data retention is an essential part of every modern information protection strategy. Classifying sensitive data types, implementing policies to determine their handling, and deploying technology to enforce those policies is a process we all have to go through. 
Contrary to popular belief, however, this process isn't just about keeping data safely in order to meet compliance obligations. There are also some pretty significant business benefits to knowing exactly how long information remains an asset, and at what point it becomes a liability. 
These are our top 3. 
1. Reduced exposure to risk 
Holding on to certain data for a minimum period is par for the course for a lot of regulations and internal policies. A lot of organisations seem to overlook the fact that some data also has an expiration date, however. 
German company, Deutsche Wohnen, found this out the hard way in 2019, receiving a €14.5 million fine for retaining data longer than they had legally valid reason to. (The fine was later overturned on a technicality, but should serve as a decent warning, nonetheless.)  
It's not just fines that you can avoid by defensibly deleting old data, though. Getting rid of content that no longer serves a legal or operational purpose also reduces your potential exposure in the event of litigation or a security breach.  
Less data = less chance of the wrong information falling into the wrong hands. 
Pro tip: We suggest making visibility the first port of call on your risk reduction journey. Getting a better understanding of your risk profile across Microsoft 365 makes it dramatically easier to identify the business functions and workloads that hold the most sensitive data. That, in turn, makes it easier to define the full extent of risk associated with your data, helping ensure your retention policies cover all the bases, including – but not limited to – compliance. 
Need a hand? We offer several workshops designed to kickstart the risk reduction process. We particularly recommend our Discover Sensitive Data and Manage & Investigate Risk Workshops. 
2. Lower costs 
Modern organisations generate a staggering amount of data on a daily basis. Securely storing and effectively managing that data doesn't come cheap. It makes sense to minimise those costs by reducing the amount of data you keep, wherever possible.  
One surprisingly effective way to do that is through retention policies that enable the defensible deletion of data that has outlived its useful lifespan. 
Pro Tip: Exponential increases in content have seen more and more businesses hitting the limits of SharePoint's (seemingly generous) storage capacities. Negotiating expensive overage charges with Microsoft has become all too common as a result.  

Even the simplest retention policies that trigger actions like archiving, deletion or movement into a preservation state can significantly curb growth (and the risk of additional costs). That said, it's also smart to sketch out storage projections for the next 3-5 years to plan and budget appropriately.   
Not sure where to start? We can help. 
3. More effective knowledge sharing 
A more compact data estate isn't just great for cost-cutting, either. Less clutter means a more agile environment where users are better able to access and share knowledge, unhindered by content that is no longer current or relevant. 
Pro tip: Teams is often a major contributor to content clutter. Doing a bit of strategic housekeeping to remove abandoned teams and guest users who no longer require access can be surprisingly impactful in terms of storage, productivity and risk reduction.  

While you're at it, consider redefining your Teams lifecycle management too. Read more about how a global pharmaceuticals company tackled that process with Cloud Essentials' help. 
Bonus pro tip: Getting the right content to the right users at the right time can be a massive competitive advantage. Decluttering is not just a great starting point – it's also the perfect time to start planning a more comprehensive knowledge management strategy. Tools like Microsoft's Viva Topics can literally transform your user experience and deliver serious value in terms of productivity and efficiency.  
Read more about our Art of the Possible Knowledge Management Workshop, here. 
Retention support in Microsoft (Purview) 
Microsoft is a vocal supporter of the benefits of good retention, and it puts a lot of effort into supporting its users in their journey towards that goal.  
Microsoft Purview Data Lifecycle Management is particularly useful in this, leveraging intelligent machine learning to enable organisations to classify their content and apply policies for retention, review, disposition and general management.  
It works across the entire Microsoft 365 estate and beyond, with the help of data connectors. That includes archives and backups, which are often overlooked when implementing retention and deletion strategies. 
Pro Tip: Microsoft and its surrounding ecosystem of vendors offers powerful tools to execute on retention management. Switching these on without a robust retention schedule and classification taxonomy, however, can have the opposite of the desired effect.  

To minimise risk and maximise success, think big (with a full grasp of retention needs for each and every function) and execute small by deploying technology on your most risky, costly and valuable content first. 
Keen to get more value from your retention strategy than bare-bones compliance? Get in touch to find out more about using retention tools to run a tight ship.