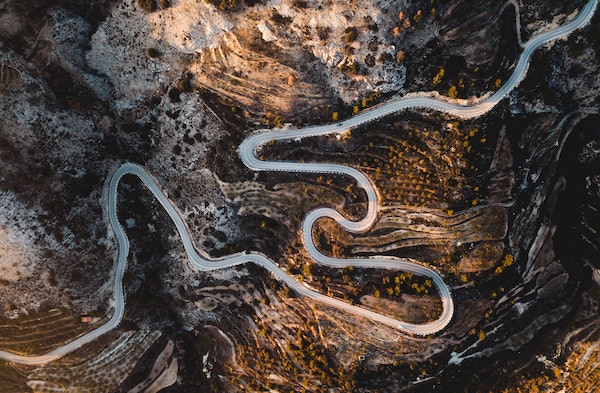 Planning: the biggest cost saver for an Office 365 tenant migration
At Cloud Essentials, we've handled our fair share of Office 365 tenant migrations for everything from mid-sized enterprises to global giants taking on mergers, acquisitions, divestitures and changes in business organisation. In all this time, we have yet to find a tool that saves more time and more money than a comprehensive scoping and planning phase implemented well before the migration is due to kick off.  
Not only does this prevent countless hours untangling costly mistakes post-migration, it also opens up a world of possibilities to optimise and secure your target environment.
In this article, we'll walk you through some of the core elements that need consideration during the planning phase, and highlight a few of the opportunities that become available when you know what to look for.
Scoping an Office 365 tenant migration
What you've got
Think back to any migration into the cloud you've been involved in (or are still tackling!), chances are a methodical silo'd approach was taken, first Exchange, then SharePoint etc. Each with its own data, settings and policies to move across or replicate. Often the biggest factor at play was the sheer volume of data dictating how long it was going to take.
The reality of Office 365 tenant migration is that things are more complicated – particularly when the source and destination tenants are set up very differently. (Pro tip: they almost always are.) And then when you add in large volumes of data, large numbers of users, multiple geographies or strict regulatory/compliance requirements to meet and the complexity increases ten-fold.
Since Office 365 is an eco-system not a collection of silo'd data repositories, getting a migration right takes a comprehensive understanding of each tenant involved. Questions that need to be answered when planning a tenant migration include:
What's in the cloud?
What's on premises?
What Microsoft licencing is in place?
What Office 365 features are in use in each tenant?
What third-party tools are in use in each tenant?
Are there any other processes dependent on Office 365 workloads e.g. archives, shared public folders, document management platforms?
What security/permissions/governance principles are in place and what controls do you need to agree or establish for the new environment?
Cost saving opportunities
At this stage, it's common to spot opportunities to save money and future-proof the tenant;
On premises workloads that could be migrated to the cloud for cost-efficiencies
Unused Microsoft features that can be adopted to modernise and increase productivity
Third-party services that can be replaced with native Microsoft features to save costs
Microsoft licencing that can be adjusted for more cost-effective provisioning
For example: a construction company we recently helped took the migration opportunity to finally free themselves of an expensive Mimecast archiving subscription, and shake off the cost and risk of Zoom.
What you want
Once you know what you're working with, you can start planning what you want to do with it. That needs to include details like:
What your destination cloud architecture will look like (which means having a clear cloud strategy for the combined organisation/new business structure)
How infrastructure will be consolidated and whether the separate Active Directory (AD) instances and other directories will be consolidated
What your destination security and governance posture will look like
Whether you want/need to present as a single entity from legal day one
Whether you will need temporary communication/collaboration channels between users to achieve business synergy earlier than the migration deadline
Whose adoption standards, usage patterns and data organisation best practices you will use going forward
What security, permissions and governance principles will need to be implemented before, during and after the migration
What your timelines look like, including any platforms or services that need to be exited urgently to avoid license fees or penalties
How long will the migration take? Can it be completed over a weekend to minimise user disruption?
What might the end-user experience look like and how can the migration increase levels of positive perception and adoption of Office 365?
Finding the right balance
Answering these questions typically means finding a delicate balance between the need for speed (usually motivating a "lowest common denominator" approach to tenant consolidation), and results that optimise licensing, usability, security, governance and, of course, costs.
That said, getting the best result doesn't have to be a compromise.
With the right planning, it's possible to prioritise speed on day one (without jeopardising usability, governance and security) whilst also providing a clear roadmap to achieve an optimal environment in the medium to long term. In our experience, this is the biggest opportunity in any tenant-to-tenant migration, taking full advantage of the in-depth analysis to maximise your return on investment well into the future.
At Cloud Essentials we use our deep understanding of Microsoft technologies and hands-on experience running cloud migration projects to provide advisory services in the early planning stages of an Office 365 tenant to tenant migration.
If you listened into our project close-out calls it's likely you'd hear Johann and his team satisfied that they've left our customers not only with a successfully completed migration, but value from;
Lower cost footprint and better utilisation of Microsoft licences
Higher level of security that is understood and documented
More robust governance stance, and a logical roadmap for maturing it
Please pass on my thanks to your team. We're only in this place due to the flexibility, knowledge and expertise provided by Johann and Jaco, and for Fiona coordinating

Feedback from global distribution company
Get in touch with one of our cloud migration experts to discuss a tenant to tenant migration project.