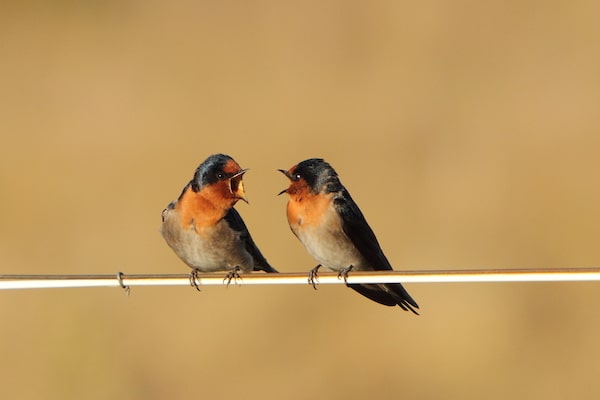 End of the road for Skype for Business
The time has finally come for good old Skype for Business to make way for its communication and collaboration successor – Microsoft Teams.
Microsoft has announced that support for Skype for Business will end on 31 July 2021. Skype for Business Server 2019 will remain supported until 2025, but no new features will be added.
That means the clock has officially started ticking for businesses running Microsoft 365 or Office 365 who have not yet begun to plan their migration over to Microsoft Teams. And yes, we really do mean plan – contrary to popular belief, Teams adoption takes a lot more than just switching on the functionality and telling users to uninstall Skype for Business.
Common pitfalls of rushed Teams adoption
If there was one lesson that lockdown taught organisations scrambling to accommodate a work-from-home workforce, it was that rushed and/or unplanned adoption of Microsoft Teams seldom goes well. Teams is not just a new platform with new functionality that users need to get to grips with. It's also a symbiotic part of the broader Microsoft 365 ecosystem that has to be properly integrated and appropriately governed to (safely) deliver on its full potential.
That makes its adoption much more than just an IT project. It's a business change that requires careful management and buy-in from stakeholders across the organisation to succeed. Without this, chances are your Teams deployment will encounter one or more of these common pitfalls.
1. Stunted functionality
Teams is not a one-to-one replacement for Skype for Business. It brings a huge amount of additional collaboration capabilities to the table, including scheduling, file sharing, simultaneous document editing and more.
However, unless Teams is integrated into an organisation's broader Microsoft 365 environment, 90% of that functionality simply doesn't work. That can quickly give users the impression that it's a poor replacement for Skype for Business, hobbling its adoption and letting its considerable value go to waste. (Read more on that, here.)
2. A lack of control
Without rules and policies to guide users on how, when, where and why they create, share, delete etc. in Teams, the whole system can quickly sprawl out of control. There are instances where this kind of freeform deployment is acceptable. In most cases, however, insufficient governance makes Teams much more difficult to navigate and risks the introduction of potentially dangerous security and compliance shortfalls.
This has been one of the hardest lessons learned by organisations who leaped headfirst into their Teams adoption during lockdown. It's something that many are now circling back to as the value of those fundamentals becomes all too clear in hindsight.
3. Confused users
Microsoft has done a reasonable job of making Teams feel familiar and intuitive to users, but it's still a big step up from a simple platform like Skype for Business.
Users will need to navigate much more than just new interfaces, too – they'll also need to familiarise themselves with their organisations' Teams usage protocol and understand where Teams fits in with other collaboration and filesharing tools like SharePoint and OneDrive.
Easing the transition
There are a number of ways to ease the transition for users from Skype for Business to Microsoft Teams. Our favourite user adoption plans include:
Initial overlap of functionality – allowing Skype for Business and Teams to run concurrently until users are sufficiently familiar with (and hopefully excited by) each function of the new platform.
Phased upgrades – swapping over to Teams one feature at a time to ease users gently through their Teams adoption journey.
Planning for success
The planning process for a Teams deployment will vary for every organisation. Generally speaking, these are the areas that will need consideration:
Technology

Reviewing cloud architecture and preparing Microsoft 365 for Microsoft Teams
Configuring Teams' core capabilities
Preparing the network

Security and governance

Understanding security and compliance obligations
Planning how compliance will be managed and changes implemented over time
Reviewing governance policies
Planning appropriate usage controls, including

Policies for requesting, approving and creating new teams
Policies for retention and deletion of teams

People

Getting buy-in from stakeholders and users
Assessing organisational change readiness
Preparing a user readiness/adoption plan
The Cloud Essentials service
Microsoft Teams is a massive upgrade from Skype for Business, and can add huge value to a business when it is properly deployed and leveraged. That said, its implementation and adoption isn't always as straightforward as you'd expect, which can make it tricky to tap into the full value it provides.
Cloud Essentials can help with the full planning and implementation process of a Teams deployment, including assessing your cloud architecture and Microsoft environment and creating an adoption strategy that supports your organisational goals.
We are particularly passionate about good governance, so you can be sure any solution we propose will cover those bases. We also offer data privacy and compliance advice to ensure your Teams deployment doesn't introduce any weak links into your data protection strategy.
Interested in learning more? Get in touch with a Cloud Essentials expert today.