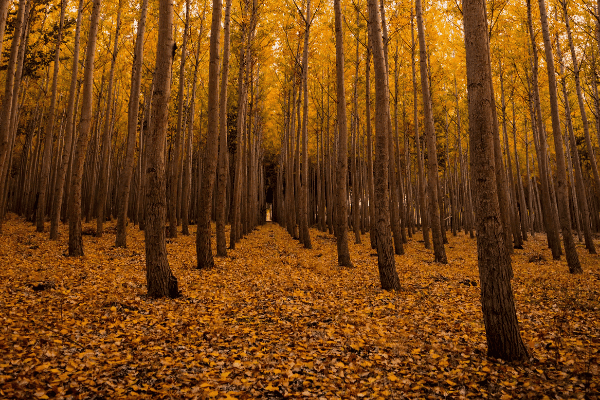 Unlocking the big-picture potential of a complex migration
If we could give only one piece of advice to every business considering a complex data and/or content migration into Microsoft 365, it would be this:
Don't lose sight of the forest for the trees.  
It's all too easy to fall into the trap of seeing a migration as a solution to a specific set of problems, from getting rid of expensive and restrictive third-party solutions, to removing duplicate capabilities, solving user frustrations or supporting business change.  
In reality, a migration can be so much more than just a "quick" fix.  
It's also the ideal time to take stock of your wider Microsoft environment to make sure it supports both your current and future needs. Strategic optimisation at this point can deliver a huge amount of ongoing value, far beyond getting data successfully from point A to point B. 
So, how do you go about achieving a migration that takes advantage of all the opportunities? It starts long before the migration begins… 
Scoping
Any tenant to tenant migration needs a discovery phase to figure out the what, where, when, why and how of things. The first step of this is usually scoping – working out exactly what is going to need to be moved.  
Questions to ask during scoping include: 
How much data are you working with? 
Does it all need to be migrated? 
Is there any ROT (random/outdated/trivial information) that can be defensibly deleted pre-migration? 
What formats are you working with and do these impose any additional complexities? 
Are there any specific security/compliance/governance requirements? 
Bonus value: How will the content be used in your target environment and how best can you support this through strategic relocation? (Read more on this for Box Migrations, here.) 
Target assessment
A good discovery phase doesn't end at the source environment. Asking key questions of your target environment is also essential – and often reveals some great opportunities to add value. 
For example: 
What locations are available to rehome migrated content (OneDrive/SharePoint/Teams etc.), and how will these affect its security, accessibility and value to your users? 
Are your security and governance controls optimised for your requirements, or could these be improved as part of migration preparation? (Read more on this for Mimecast migrations, here.) 
Do you have unused or under-used Microsoft functionality that could be tapped for additional value, post-migration? 
Is your licencing still the most appropriate option for your use case, or could you get more bang for your buck on a different tier? 
Bonus value: Are there any other foundations that can be laid during your migration that will make your future Microsoft journey easier, more effective or more valuable? 
Phasing
Next up is phasing – figuring out the best way to work within your time constraints to deliver a smooth migration. 
Questions to ask include: 
Are there any licence renewal deadlines to meet? 
Are there any key workloads or users to prioritise? 
Are there any throttling limits to be aware of? 
Bonus value: How can phasing be used to reduce user disruption and improve overall user experience? 
Tools
Once you know what you're working with and where you want to end up, you need to choose the right tools to do the job.  
There are plenty of options available (our favourites are Binary Tree, Avepoint and Transvault), all with their own sets of pros and cons depending on the project specifics. It can be challenging to find the perfect fit without hands-on knowledge, making it all too easy for companies DIYing their migration to go wrong at this point.  
(We always recommend using an experienced partner unless you have tried and tested migration skills in-house. The huge learning curve and potential fallout means winging it is almost never worthwhile.) 
Processes
Running a migration well is a lot like conducting an orchestra – you need to ensure each section works in harmony and the timing is spot on or you'll end up with a whole lot of chaos on your hands. 
To make this as easy as possible, good migration partners should bring a comprehensive runbook to use as a guide for project coordination, detailing not only the migration phases, but also vital user communications. 
Bonus value: Keeping users informed and engaged throughout your migration is essential to minimise disruption and facilitate change management. However, these communications can also be a great way to introduce new tools and functionality. Done right, this effectively primes your teams for optimal productivity and collaboration, letting them hit the ground running as soon as your migration is complete. 
Next steps
At the end of a well-run migration, you should be left with a very clear understanding of where your organisation stands in terms of security and governance, data and content management and Microsoft adoption.  
With that fresh in mind, it's the perfect time to turn your thoughts to the future and plan a roadmap that helps you unlock even more value over time. 
That could include: 
Maximising your use of the Microsoft tools available within your current licencing to improve security, collaboration and/or compliance. 
Road-mapping a future progression up the licence stack to unlock relevant functionality. 
Building a vision for extracting more value from your content using advanced capabilities (like Microsoft Viva Topics) to improve productivity and hone your competitive edge. 
Many of these opportunities may have come to light during your discovery phase (particularly if you're working with a thorough and experienced migration partner). That said, it's always a good idea to touch base again at the end of a migration project to account for any new insights in your future plans. 
Find out more about our experience helping our clients with their complex migration projects.