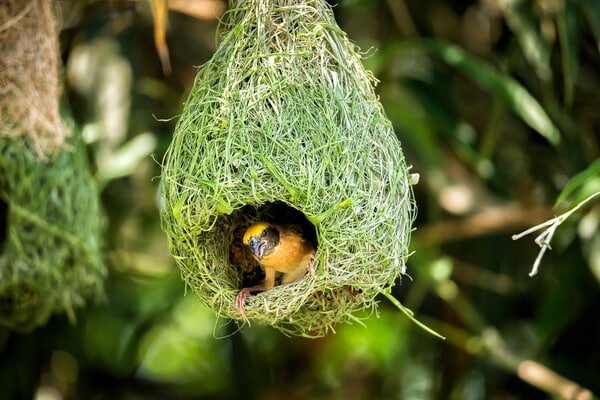 7 ways to reduce IT spend and improve business value
With the global economy under extraordinary pressure, there has never been a better time to examine core business expenses to make sure you're getting the best possible bang for your buck. More often than not, there is room for improvement in IT spend – particularly if you're willing to do a bit of strategic reshuffling of your Microsoft environment. 
The secret with Microsoft 365 is to stop thinking of it as just providing a platform and managing upgrades. Optimisation is about maximising consumption, staying on top of adoption and being savvy about overlaps as the technology market evolves.

Johann van Schalkwyk, Cloud Essentials' Head of Cloud & Migration
Guided by this methodology, we've been able to improve business value and minimise costs for a vast number of our clients. These are some of our favourite ways to get the ball rolling.  
Make your existing licences earn their keep 
Staff turnover is a normal part of running a business, but it can leave a surprising number of disabled and/or idle user accounts hogging expensive Microsoft licences. Instead of purchasing additional licences every time you onboard a new employee, rather reallocate idle accounts to make every licence earn its keep.   Find out how we have helped our clients to manage their Microsoft tenants efficiently here.
Use what you pay for 
The sheer number of businesses who don't realise the full extent of the Microsoft functionality available to them is astounding. Between paying third parties for services you already have and missing out on value you could really use, this can be a very expensive mistake to make.  
We highly recommend doing a regular audit of the functionality included in your licence package (existing, newly released and in-the-pipeline) and making sure you're extracting every ounce of value. 
Pro tip: Microsoft licences are complicated and staying abreast of the ever-evolving functionality is almost a fulltime job. Getting an experienced Microsoft partner to assist in optimising your deployment neatly sidesteps this obstacle and often pays for itself in value unlocked. Find out more. 
Don't rule out higher licence tiers 
There are occasions our Cloud Essentials team comes across a business paying for a higher licence tier than they need. More often, however, we find businesses could benefit (both financially and operationally) by progressing up the Microsoft licence stack. 
Some of the advantages of this are obvious up front – being able to replace expensive third-party solutions with native Microsoft options, for example. (Microsoft's solutions have improved to such an extent – particularly in the security and governance arena – that there are very few situations in which third party products can deliver a better overall experience.)  
Other advantages are more subtle, like the operational and administrative efficiencies of running a consolidated Microsoft environment. We'll go into more detail on those, below. 
Consolidate your environment 
Running a distributed IT landscape across multiple platforms and/or solutions can quickly become a complex and time-consuming administrative burden. By consolidating as many workloads as possible into Microsoft 365 (including legacy on-premises and third-party applications), hardware and software maintenance requirements can be dramatically reduced or removed altogether. Day-to-day admin also becomes far simpler – particularly if you leverage automation capabilities (discussed below). 
Perhaps even more importantly, a consolidated environment makes it far easier to create, enforce and monitor cohesive security and governance policies across all workloads. The reduction in risk, alone, can make consolidation worthwhile in highly regulated industries like finance, law and pharmaceuticals. 
Automate your workflows 
Security and governance aren't the only things a consolidated Microsoft environment can streamline. There are also a number of automation opportunities that become available as more workloads are transitioned into Microsoft 365. 
While Microsoft's native workflow automation capabilities are targeted at improving end-user efficiency, add-on workflow tools like CoreView are also available to minimise the administrative burden on IT staff. With a strategic combination of both, organisations can maximise output from their workforce, reduce administrative overheads and the potential for human error, and run lean IT teams able to focus on high value tasks. 
Refine your collaborative capabilities 
With a large percentage of employees now working remotely, virtual collaboration capabilities have become an essential business tool. In the rush to get these up and running at the start of the pandemic, however, a lot of organisations are now sitting with Microsoft Teams deployments that don't work quite as well as they should. 
By taking the time to optimise your deployment, implement solid governance and security policies, and link Teams into your wider Microsoft environment, you can reduce risk, minimise sprawl and maximise usability. Add in a bit of change management to help users tap into the rich functionality on offer, and you can reap the rewards of a connected, collaborative and ultimately productive workforce with no physical footprint necessary. 
Keep an eye on the pipeline 
Microsoft 365 is a constantly evolving platform with new capabilities being released all the time. As a result, businesses have a lot to gain by keeping an eye on the pipeline and planning an adoption roadmap to get the most out of upcoming tools and functionality.  
In this, a Microsoft Partner can once again be a powerful ally, providing insider insights and actionable advice on optimising your environment for maximum benefit. 
Get in touch with a Cloud Essentials expert to find out more.