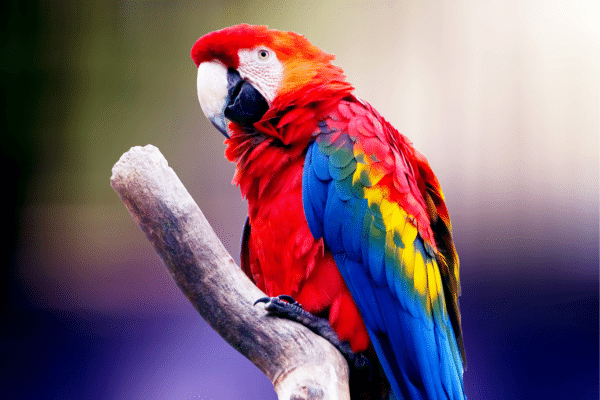 Navigating the AI Revolution in the Legal Industry: Insights and Best Practices
In today's rapidly evolving legal landscape, the role of artificial intelligence (AI) is gaining prominence. Legal professionals find themselves at a crossroads, with exciting opportunities and potential pitfalls on the horizon. To shed light on this transformative journey, we've gathered insights from industry experts and highlighted best practices for navigating the AI revolution.
The AI Buzz in the Legal World
We spoke with Nerika Maharaj, a specialist in data, privacy, and compliance, and Chris Hathaway, Co-founder of Cloud Essentials and cloud technology expert. They shared their thoughts on the power of AI and how it's poised to transform the legal industry.
Nerika Maharaj: "The possibilities that AI holds for knowledge-based industries like the legal field are undeniably intriguing. Imagine leveraging modern technology to automate routine tasks such as due diligence and contract drafting, freeing up valuable time for more strategic work."
However, Nerika cautions, "The risks associated with AI, especially generative AI, raise pertinent questions about data privacy, particularly in the context of client information within law firms."
Chris Hathaway: "The hype around AI swings between the optimistic belief that it will change the world for the better and fears of a robotic takeover. Having spent my career in technology and at the forefront of the cloud revolution, I remain excited about AI's potential to positively transform working lives. But, we mustn't forget that the move to the cloud has also increased opportunities for cybercrime, and there are always risks to mitigate when adopting new technology."
The Trusted Path Forward
There are more regulations on sandwich shops than there are on AI companies.

Stuart Russell, professor of computer science at the University of California, Berkeley (interview in The Guardian 24 Oct 2023)
With the current lack of regulation in mind, how do legal professionals determine what AI could do for their law firm or legal team? Nerika Maharaj points out that trust is key: "There will be many companies exploiting AI technology, but how do you know who to trust?"
Chris Hathaway advises a cautious approach: "It will take time to test and build trust around any new entrants to the market. In the first instance, it makes sense to maximize your investment in established platforms like Microsoft. Their tools are industry-leading in pivotal areas, such as email security, compliance, and document management. And when it comes to AI, Microsoft offers a range of projects, including Microsoft 365 Copilot, which holds great potential for boosting productivity and creativity."
Content is King in the AI Era
Chris emphasizes that content will be the cornerstone of your AI strategy. "The success or failure of an AI proof of concept will depend on your content. 'Garbage in, garbage out' is all too true in this context. If you train your AI models on outdated or irrelevant data, you won't see the results you're hoping for."
As AI tools bring organizational knowledge to the forefront, data governance processes and activities become business-critical. Cloud Essentials is actively working with clients to review content, assess compliance posture, and prepare for Microsoft 365 Copilot.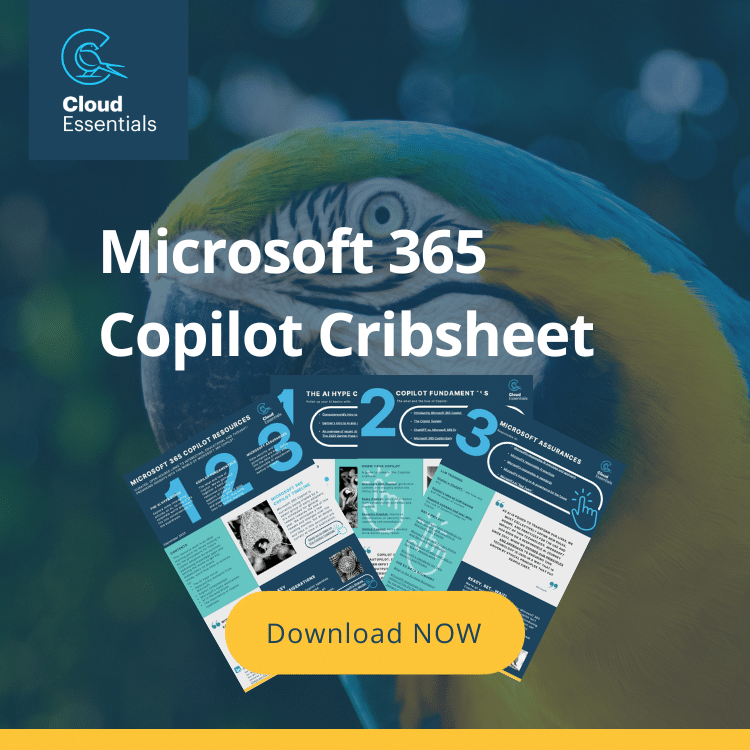 In conclusion, AI presents a transformative opportunity for the legal industry, but it's essential to tread carefully and build trust along the way. By focusing on content quality, staying informed about AI developments, and following best practices, legal professionals can harness the power of AI while safeguarding their clients' interests.
Don't miss our curated links to helpful resources covering all aspects of AI and Microsoft 365 Copilot.