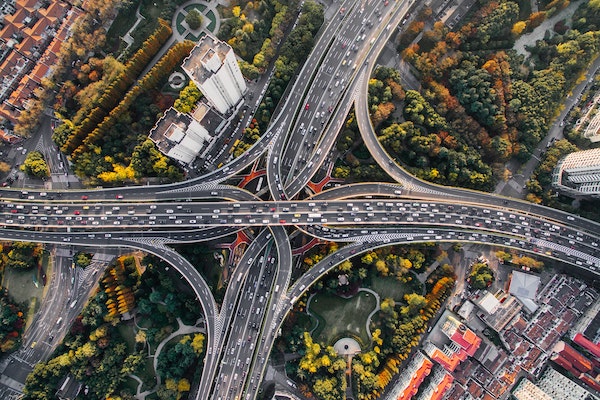 Maintaining productivity during a tenant-to-tenant migration
With the abundance of technical considerations involved in a tenant-to-tenant migration, it's easy to forget that there is a very important human element to these projects as well. Keeping users happy and productive is always tricky during times of change, but the right planning and implementation can go a long way towards minimising disruption to the lifeblood of your organisation – its people.
Consider Co-Existence During The Tenant-to-Tenant Migration
Co-existence is a method of enabling teams from the source and target tenants to communicate and collaborate as one, long before their environments have been fully integrated. This can be a real productivity-saver during a tenant-to-tenant migration for a number of reasons, including: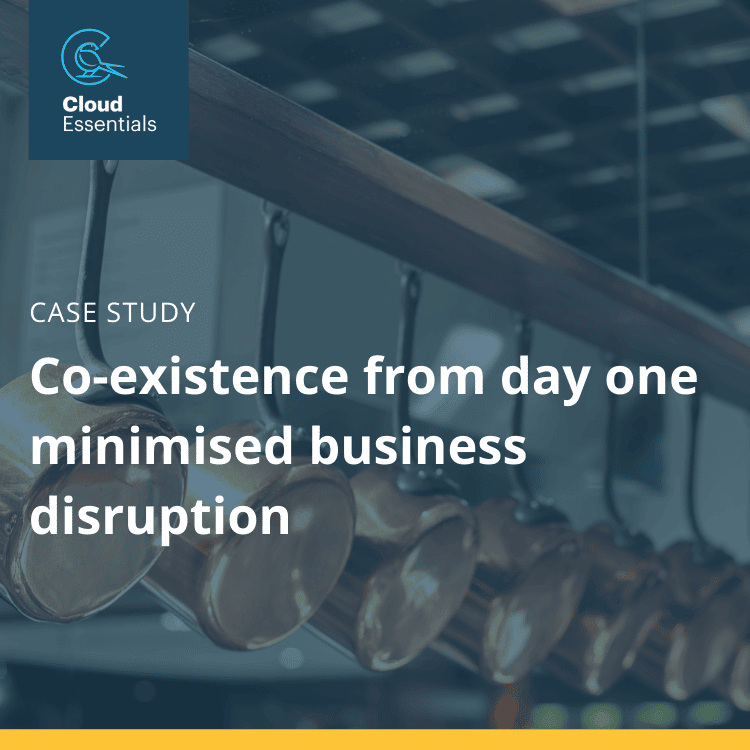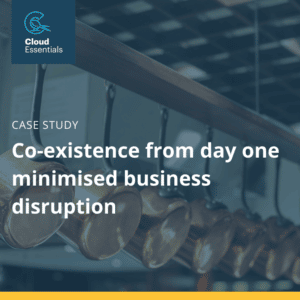 The ability for teams from the source and target tenants to tap into each other's knowledge and strengths from day one and present a united front to the world.
The ability to launch new brands or products immediately (presenting the merger or acquisition as fait accompli) while the nitty-gritty of the tenant-to-tenant migration takes place in the background.
Zero downtime while migrating users and data in strategic batches over time – a far safer approach for large and/or complex migrations than the risky and often impossible "big bang" approach.
Of course, co-existence does have its challenges. To avoid unnecessary user disruption when going down this route, you'll need to plan:
Logical batches of users and/or data for migration – we recommend going department by department to make the handling of shared infrastructure easier.
When migrating domains:

Email forwarding from the source domain to avoid dropped communications mid-migration.
Email aliases to maintain the appearance of continuity while the source domain is migrated.

Migration of SID histories to preserve user access to source environments.
Cut-off dates for new user creation in the source tenant prior to migration.
Communicate Clearly
We can't overstate the importance of clear communication to users throughout the migration process. A good communication strategy should touch base with users before, during and after the migration, informing and preparing them for what to expect, drumming up excitement for any new features and functionality, and guiding them through any changes and/or actions they may need to take.
Topics to cover in your communications include:
When the migration is scheduled to happen
How the migration will affect – and benefit – users
Migration FAQs
Notification of what to look out for in future communications (this helps reduce the chance of being ignored as spam)
Details of and links to any downloads/installations that need to happen prior to the migration
Keep in mind: too little communication will leave users unsure of what's happening and what they should be doing. Too much communication can be equally problematic, increasing the chance of future messages being ignored.
We recommend planning a communication schedule beginning around 30 days before the migration date. Start with an overview of what's coming down the pipeline and add more detail as the migration draws nearer. Avoid repetition as far as possible, but include gentle reminders close to key dates.
Pro tip: Users often forget to sign out of their old OneDrive and back in with their new logins, post migration. Sending out a reminder to do this at the appropriate time is a good way to avoid data being saved in the wrong place and causing unnecessary headaches.
Minimise User Intervention
Less user intervention during migrations makes for fewer complications and errors, and a much smoother migration experience for everyone involved.
These days, it's entirely possible to require users to do no more than click a link in an email and enter their username and password. (Just be sure to warn them beforehand so they don't ignore the email as a phishing scam.) Every other part of their migration can be automated or conducted remotely, including the setup of devices and apps – an invaluable capability for organisations with a distributed workforce.
Take the opportunity to level up
It can be tempting to approach a tenant-to-tenant migration from a "lowest common denominator" angle. In other words, matching tools and technology to the least complex or comprehensive of the environments involved.
With a little help in the planning department, however, a tenant-to-tenant migration can be the ideal time to reassess your organisation's use of technology to unlock the full value of your cloud architecture.
Things like moving legacy on-premises systems to the cloud, consolidating platforms and maximising the use of existing tools and licencing can often be done with little to no additional disruption to users. They can also make a real difference to your bottom line, delivering big wins in terms of access to tools, systems and functionality, and making your users' post-migration work experience easier, more efficient and more productive.
Microsoft Teams is a prime example of a powerful tool frequently hobbled by incomplete deployment that could deliver huge benefits with a little attention at migration time.
Get help with your tenant-to-tenant migration
Tenant-to-tenant migrations come with risks, but they can also come with great rewards. The right migration partner will be able to help you spot and dodge the pitfalls while tapping into all your migration's potential, minimising user disruption and maximising business benefit, every step of the way. 
To find out more about how Cloud Essentials can help you scope, plan and run a seamless tenant-to-tenant migration, get in touch with one of our migration experts today.