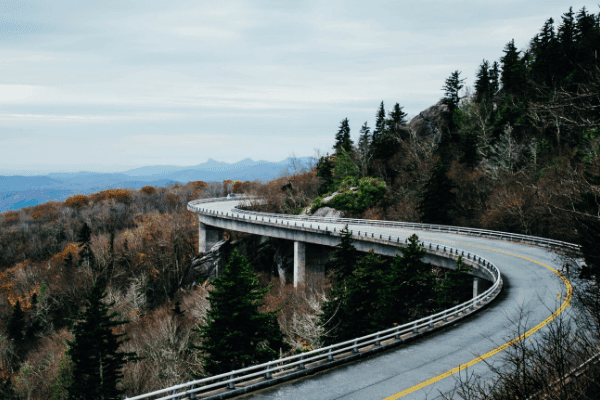 How compliance is driving Mimecast-to-Microsoft migrations
When Mimecast first arrived on the scene, it was a gamechanger for email security, content preservation and eDiscovery. Its capabilities were nearly matchless, offering enterprises much-needed control over, and insight into, the content they were storing.  
Since the onset of the cloud, however, things have been changing. Email is no longer the only – or even primary – way business content is created and shared. In a Microsoft environment, collaborative tools like Teams and SharePoint are responsible for the generation of a significant proportion of business content, and they fall very far outside the purview of solutions like Mimecast. 
As a result, businesses still using Mimecast for their email retention are now having to manage governance and compliance on not one, but two (or more) fronts. It's inefficient, time-consuming, expensive and potentially risky. 
Thankfully, there is another way. 
The Microsoft solution
Where once Microsoft lagged behind specialist solutions like Mimecast, it now offers functionality that can easily rival the best in the space. Its governance and compliance capabilities in particular are currently second to none according to industry analysts, Forrester. And because of its unique position as a unified cloud ecosystem, Microsoft also offers some benefits that are impossible to replicate with any standalone system. 
By migrating long-term storage out of Mimecast to join the rest of their content in Microsoft, businesses are experiencing serious improvements to their compliance experience.  
Here's how. 
Compliance benefits of migrating from Mimecast to Microsoft 
Unified governance and compliance 
With all your content stored in the Microsoft ecosystem, it's a simple matter to implement (and monitor) the same governance and compliance policies across all your business content, including email, files, chat, calls, archives and more. No forgotten workloads, no awkward gaps, no standards discrepancies. And best of all, no duplication of efforts across information siloes – a serious time-, cost- and risk-saver. 
Granular control  
Microsoft isn't just good at letting you control the big picture, either. It also offers amazingly detailed levels of control for compliance purposes. Retention policies can be precision-tuned to fit your exact regulatory and operational requirements. No more "catch it all, keep it all" mindset. Instead, you get to minimise your risk (and storage) through precision retention that stores exactly what you need for exactly as long as you need it – no more and no less. 
Improved eDiscovery
Performing eDiscovery across data repositories stored in different solutions is possible, but inefficient. It certainly adds to the cost and complexity of already-expensive eDiscovery projects. With all of your content in Microsoft, however, your team can not only use native search and eDiscovery capabilities to perform early case assessment in house, they can also quickly and easily hand over to the experts if necessary.  
Long-term synergy 
The rate of change in the technology space is blinding, and there's no guarantee that a third-party vendor is going to evolve their solution in a way that continues to meet your needs. Microsoft, on the other hand, will always provide solutions that work and grow with your wider environment, because they are responsible for that environment too. 
Better value 
More is more when it comes to Microsoft. The more of their tools and functionality you tap into, the more value you can derive from your licencing. Bringing all your content – including email archives – under your Microsoft roof doesn't only mean no more third-party subscriptions. It also means more opportunity to squeeze extra value out of the Microsoft technology you already pay for. 
Is a migration always the best route? 
It's easy to list the benefits of a Mimecast-to-Microsoft migration, but we all know those benefits don't come for free. There is significant time, cost and hassle involved in any migration. 
Is it worth it? There's no simple, one-size-fits-all answer to that question.  
In our experience, it depends entirely on things like how long you're keeping your data, how progressive you plan to be with Microsoft adoption, and how effectively you embrace their security and compliance features. 
To help you get a clearer idea of what you stand to gain, we suggest working through these three steps.  
(Our migration experts can also guide you through this process – just get in touch.) 
1. Define your business needs 
Chances are, your business has evolved just a smidge in the last few years, as has the regulatory environment, cloud technology and the way people work. Take some time to outline your new needs in terms of content preservation. Make sure you understand what is driven by compliance (security, retention and search) and what is driven by operations (business continuity, content accessibility, collaboration, storage management, backup). 
2. Familiarise yourself with Microsoft's approach to content management 
Microsoft's solutions aren't always the easiest to fully grasp at a glance. It's valuable to sit down and unpack the functionality already available as well as developments coming down the pipeline. (We'd also suggest double-checking your licencing to make sure there are no discrepancies between what you have and what you might need, or opportunities to derive more value from a difference licence package.) 
3. Perform a gap analysis 
Do Microsoft's content management and compliance capabilities cover your bases? Are there additional opportunities you could tap into for extra value, or are there gaps that would need to be filled by third-party solutions? By comparing where you are now with where you could be post-migration, it's possible to weigh up the potential benefits and TCO of a migration against your current solution with reasonable accuracy. 
We can help! 
As much as we'd love to be your migration partner out of Mimecast, we're not going to let you blindly leap from frying pan to fire. All of our migration projects begin with an in-depth assessment to make sure it's the right move for you. Get in touch to set the ball rolling.